If you have ever wondered which are the best computer keyboard brands when shopping for new options, you probably already know a few names. However, with the increase in the number of trusted brands, sorting the best brands has become challenging. 
We won't leave you stranded here searching for reputable keyboard brands. We have compiled a list of the best brands you can buy for the money. Let's go into the details and see why they have gained so much respect in the computer and why most enthusiasts and gamers trust them.
Top 10 Computer Keyboard Brands List
1. Corsair
2. Razer
3. Logitech
4. Microsoft
5. Leopold
6. Ducky
7. SteelSeries
8. ASUS
9. Matias
10. MSI
Here is a closer look at the top computer keyboard brands you can trust anytime. These brands are famous for their mechanical and membrane keyboards. Whether you are a student, office employee, or entrepreneur, these famous computer keyboard brands offer models that can cater to your needs.
Each brand is famous for its specific features. Let's dig out about the features and why these brands are famous.
1. Corsair
You probably have heard about Corsair if you are an avid gamer or into the niche-specific keyboards. It is an established brand founded in 1994 in California. The brand aims for high-end gaming keyboards with models that show sturdy build quality with the fanciest features.
Besides the gaming keyboards, Corsair is famous for its accessories like power supplies, cases, and computer memory modules. One of the finest additions to the brand name is its Vengeance series, which caters to the memory modules and latest DDR5 memories. 
They offer standard gaming, wireless, membrane, and mechanical keyboards. Their mechanical keyboards come with a variety of Cherry MX switches to address the needs of a vast audience. Find more about Corsair on their official website.
2. Razer
It is an injustice to rule out Razer from the top 3 best computer keyboard brands as it has become a household name in the gaming industry. Established in 1998, Razer is headquartered in California. It provides many computer products, including keyboards, mice, headsets, laptops, chairs, and gaming keypads.
Razer is well known for gaming keyboards as it has a versatile choice for gamers. It offers keyboards in different sizes, shapes, and layouts loaded with the features. Razer excels in the gaming industry and outranks its competitors due to its top-notch quality and advanced features. Find more about the Razer keyboards and other products by visiting their website.
3. Logitech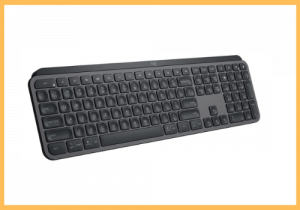 Logitech is a notable brand for the best keyboard brands PC known for the high-quality computer peripherals, especially keyboards and mice. The brand is based in Switzerland and has been catering to the technology need of enthusiasts since 1981. 
Logitech got you covered with its large repository of keyboard models, whether you need a membrane, mechanical, or RGB gaming keyboard. The brand offers office and gaming keyboards, from silent key switches to the keyboard with loud tactile feedback. To get more information about the models and company products, visit Logitech's official website.
Also Read: Top 10 Most Durable Keyboards
4. Microsoft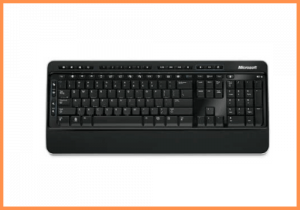 Microsoft is a brand that even computer nerds need no introduction to. It is a technology giant largely linked with the software-based solution for the computer and information technology sector. It has headquartered in Washington, US, and serves the people worldwide with its large network of expertise.
Microsoft provides a list of ergonomic, hi-tech, mechanical, and gaming keyboards when it comes to the keyboards. It has a range of keyboards that cover every user's needs no matter what purpose a user wants to get from the keyboard.
Moreover, the cost of the Microsoft keyboards is very economical, considering their ergonomic and spill-resistant keyboards. You can get more information about their hi-tech products and keyboards by visiting Microsoft's official website.
5. Leopold
There are many few brands more famous for mechanical keyboards than Leopold. It is a Korean brand that solely focuses on keyboards. The result of their endless craft is well-built and high-quality keyboards that can last even after taking years of beating.
Leopold has a unique feature of smartly designed keycaps with interesting color schemes. You can get your favorite Cherry switches with unique designs and features that can match your office or gaming setup. 
Leopold's clicky mechanical keyboard best serves the gaming purpose as it can produce feedback noise that can disturb you during office work. You can find both office and mechanical keyboards on Leopold's official website.
6. Ducky
Usually, Cherry MX keyboard prices make them out of the reach of buyers.
Ducky is a famous keyboard brand that fills the void that expensive Cherry MX switch keyboards have left. It offers a cheaper but high-quality alternative to its expensive counterparts.
Ducky has seen success in the gaming keyboard niche as it offers the same performance at better pricing. You can get a tactile, clicky, and silent mechanical keyboard by visiting the manufacturer's official website.
7. SteelSeries
For 20 years, SteelSeries continued to evolve into a dedicated gaming brand. It offers gaming accessories, including headphones, controllers, mice, mousepads, and keyboards. The build quality and product features leave no option but to praise the effort of SteelSeries towards exceptional gaming.
SteelSeries offers its Apex and Apex Pro as high-end gaming keyboards that rank well among offerings from famous computer keyboards brands. You can visit the official website of SteelSeries to get more insight into what this brand offers.
8. ASUS
One of the best computer keyboard brands that I can recall immediately for recommendation is no other than ASUS. It is not only one of the leading keyboard brands but also excels in other peripherals. ASUS has a wide range of keyboard varieties that keeps you on the top due to their finest build quality and advanced features.
ASUS has released its gaming keyboards by the ROG sub-brand, which offers more dedicated features to gamers. There are different models with full and TKL layouts with beautiful RGB lighting. Find more on the ASUS website.
9. Matias
Matias is your perfect companion if you are into key switch customizations and mechanical keyboards. Founded in 1989, the brand is a solid replacement for the Alps switches. The Tokyo-based brand caters to the users' affordability needs and provides the clone for the discontinued Alps switches.
The Matias keyboard's clicky nature and keystroke sound add to the mechanical side of the keyboard. The brand also focuses on replicating the famous products that other brands discontinue. It helps the enthusiasts get their beloved products without compromising the quality. For more information and to buy a keyboard according to your needs, visit the Matias website.
10. MSI – Computer Keyboard Brand
My last mention is no other than MSI: a leading global brand in gaming accessories and peripherals. MSI has come to this stage by continuously manufacturing high-end and robust products that appeal to the users.
They provide a wide array of gaming keyboards, mice, and other accessories, earning them a place in the best computer keyboard brands. You can visit the official MSI website to take a detailed look at the company's offerings.
Conclusion:
There is not a single brand that can fit everyone's needs for the keyboard. Each brand has a unique design, features, and performance that can meet the standards. You can select between the best computer keyboard brands depending on the functionality and needs.
Some people like silent typing, while others may incline toward tactile and loud typing. In the end, it depends on your personal choice of what you prefer for your usage. Choose the keyboard by evaluating the features against your choice; it will help you decide the model and make of the keyboard for long-term usage.